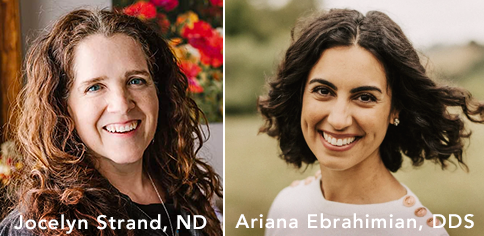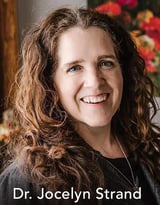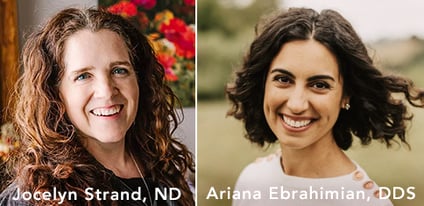 SHUT YOUR MOUTH AND SLEEP!
Exploring the Health Impacts of Sleep-Disordered Breathing
A Good night's sleep. You undoubtedly consider it when making healthy lifestyle recommendations to your patients. But do you assess oral and airway health as a strategy to improve sleep?
Impaired breathing, which has numerous causes, can trigger sleep disorders. Dysbiosis in any part of the body leads to inflammation that can constrict airways and result in mouth breathing.
Please join us Wednesday, Feb. 9, at 11 am PT, when we welcome Integrative Dentist Dr. Ariana Ebrahimian, who will discuss airway health, its relationship to the microbiome, and sleep.
You'll come away with answers to these questions:
What is sleep-disordered breathing?

Why is it so dangerous?

What causes sleep-disordered breathing?

Is there a connection between mouth breathing and the microbiome?

How can you help your patients sleep better and live longer?
Day:

Feb 9, 2022


Time:

11 AM PT (US and Canada)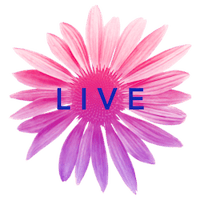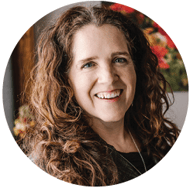 Dr. Jocelyn Strand, ND
Naturopathic Doctor & Director of Clinical Education at Biocidin
Jocelyn Strand, ND, is the Director of Clinical Education at Biocidin®. A Naturopathic Doctor since 2005, Dr. Jocelyn possesses a passion for science, a reverence for botanicals, and a vision for increasing awareness about naturopathic medicine. Dr. Jocelyn monitors and participates in research, trains clinicians, and is a respected and engaging speaker. Before joining Biocidin® in 2019, Dr. Jocelyn was a primary care provider in private practice through the Minnesota Board of Medical Practice. She specialized in GI system disorders, Lyme disease, and autoimmune conditions.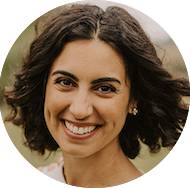 Dr. Ariana Ebrahimian
Integrative Dentist, Functional Smiles
Dr. Ariana Ebrahimian graduated from University of the Pacific Arthur A. Dugoni School of Dentistry. She maintains a private practice in Scotts Valley, CA, with an emphasis on integrative health, dental sleep medicine, airway-centric orthodontics, and TMD.